International arbitration is similar to domestic court litigation, but instead of taking place before a domestic court it takes place before private adjudicators known as arbitrators. It is a consensual, neutral, binding, private and enforceable means of international dispute resolution, which is typically faster and less expensive than domestic court proceedings.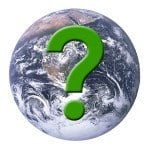 The use of international arbitration has evolved to allow parties from different legal, linguistic and cultural backgrounds to resolve their disputes in a final and binding manner, typically without the formalities of the procedural rules of their own legal systems.
What Is International Arbitration Used For?
International arbitration is sometimes called a hybrid form of international dispute resolution, since it blends elements of civil law procedure and common law procedure, while allowing the parties a significant opportunity to design the arbitral procedure under which their dispute will be resolved. International arbitration can be used to resolve any dispute that is considered to be "arbitrable," a term whose scope varies from State-to-State, but which includes the majority of commercial disputes.
Companies frequently include international arbitration agreements in their commercial contracts with other businesses, so that if a dispute arises with respect to the agreement they are obligated to arbitrate rather than to pursue traditional court litigation. Arbitration may also be used by two parties to resolve a dispute via what is known as a "submission agreement", which is simply an arbitration agreement that is signed after a dispute has already arisen.
Typical arbitration agreements are very short. The ICC model arbitration clause, for instance, merely reads:
"All disputes arising out of or in connection with the present contract shall be finally settled under the Rules of Arbitration of the International Chamber of Commerce by one or more arbitrators appointed in accordance with the said Rules."
Parties also frequently add rules concerning the law governing the contract, the number of arbitrators, the place of arbitration and the language of arbitration.
What Is Investment Arbitration?
A relatively recent phenomenon, "investment arbitration" is one of the types of arbitration that is growing the most rapidly. It concerns the institution of arbitration proceedings by foreign investors against States on the basis of bilateral or multilateral investment treaties, or domestic laws providing consent to arbitration by the State. It may be the only recourse in response to the expropriation of private investments by a State.
What Are International Arbitration Rules?
Most international arbitration institutions provide rules which govern the resolution of disputes to be resolved via arbitration. The best-known rules of arbitration include those of the International Chamber of Commerce ("ICC"), the London Court of International Arbitration ("LCIA"), the International Centre for Dispute Resolution of the American Arbitration Association ("ICDR"), and the rules of the Singapore International Arbitration Centre ("SIAC") and the Hong Kong International Arbitration Centre ("HKIAC"). Investment arbitrations are often resolved under the rules of the World Bank's International Centre for Settlement of Investment Disputes ("ICSID") or the United Nations Commission on International Trade Law ("UNCITRAL") rules. Many arbitrations involving Russian businesses take place under the rules of the Stockholm Chamber of Commerce ("SCC").
How Are International Arbitration Awards Enforced?
Thanks to a treaty known as the New York Convention, which entered into force on 7 June 1959, arbitration awards can be enforced in most countries unlike traditional court judgments. Over 150 countries have ratified the New York Convention today, meaning that arbitration awards can be enforced in approximately 3/4 of the countries recognized by the United Nations.
The primary laws on the basis of which international arbitration lawyers argue a case are the governing law of a contract, or the law of tort relating to a contract, the arbitration laws of the seat of arbitration, and the New York and Washington convention (alternatively known as the ICSID Convention).
What Are The Benefits Of International Arbitration Over Litigation?
The primary benefits of using international arbitration to resolve a dispute rather than traditional court litigation include:
International Arbitration can resolve disputes more swiftly than traditional court litigation since there are only limited appeals from arbitration awards.
International Arbitration can be less expensive than traditional court litigation.
International Arbitration can provide better-quality justice, since many domestic courts are overburdened, which does not always allow judges sufficient time to produce legal decisions of high quality.
Clients can play an active role in selecting an arbitrator who is an industry expert in International Arbitration, rather than a generalist like many domestic court judges.
International Arbitration is flexible, and the individual parties to a dispute play a significant role in selecting the procedure that is most appropriate for resolving their international dispute, deciding on whether to include procedures such as document production.
International Arbitration can be confidential, which is useful if the parties wish to continue their business relationship or to avoid negative publicity.
International Arbitration is neutral. This is very important for cross-border transactions, since it avoids the possibility of a "home court" advantage for one party.
In certain countries, judges do not rule independently. In International Arbitration an award must be independently made, or it cannot be enforced.
In certain cases, such as investor-State disputes, International Arbitration offers the sole remedy for the violation of a legal right.
International arbitration lawyers assist their clients in pursuing their claims, preparing pleadings and argument on the merits before arbitrators. Most international arbitration lawyers have an understanding of foreign cultures, and they work on the basis of many different foreign laws. Language skills are very important in international arbitration, as well as understanding the significant procedural differences with traditional court litigation.
Where Can I Find International Arbitration Lawyers?
The physical location of lawyers versed in international arbitration is far less important, given that few physical hearings typically take place. Typically, only one or two short hearings is involved in an international arbitration, which sometimes take place via videoconference for small disputes. Therefore, lawyers based in other countries or continents frequently serve as international arbitration lawyers. The Legal 500, Chambers, GAR and Décideurs (Leader's League) provide a list of the best arbitration law firms.
What Is Fast-Track International Arbitration?
Although it should in principle be swifter and less expensive than traditional court litigation, international arbitration has recently come under fire for its increasing cost and the increasing length of the proceedings, which has made it more similar to traditional court litigation. To reduce the cost of international arbitration, it is possible to use lawyers at international arbitration boutiques, who typically charge less than large international corporate firms. Third-party funding, where an investor agrees to pay the legal fees with respect to a case in return for a stake in the amount ultimately awarded, can also serve to reduce a victim's out-of-pocket costs to pay for international arbitration.
To ensure speed in the resolution of disputes it is possible for the parties to agree to resolve arbitrations via what is known as "fast-track" or "expedited" arbitration, which is arbitration with procedural rules designed to ensure that disputes come to an end swiftly. It is also useful to choose a skilled arbitrator and appropriate legal counsel, with significant legal experience in international arbitration law and procedure.